How do I play the MP3 audiobook files on my iPhone or tablet?
Mar 21, 2023
1095
Once you are logged into your Apologia account here, you will have access to the Downloads section of your account. Click on the module you want to download to your phone and you will receive the following prompt: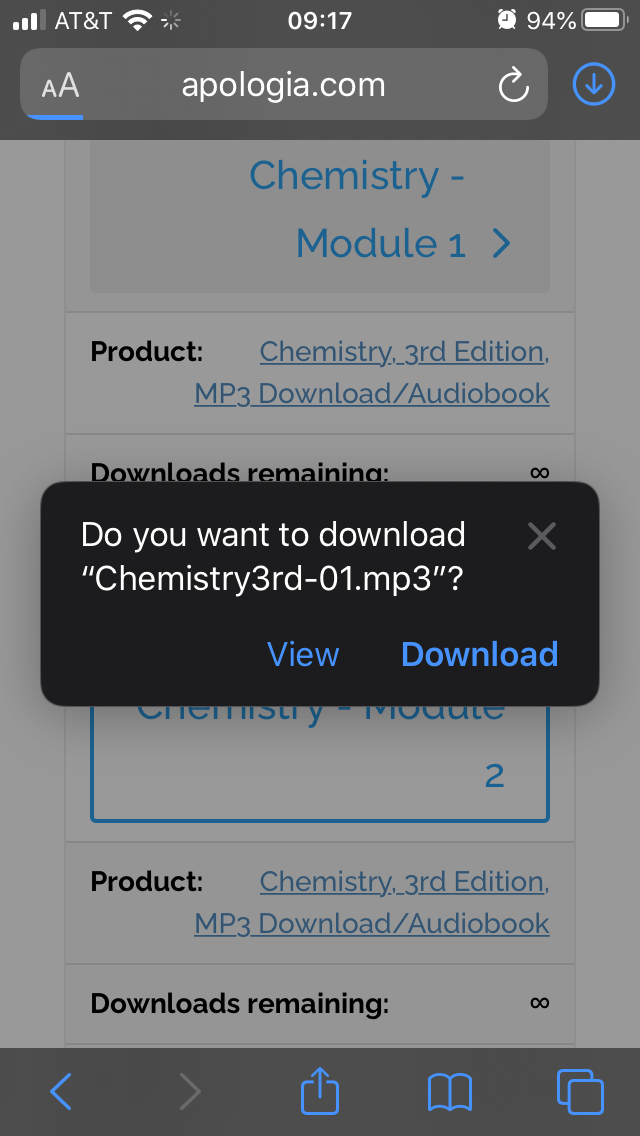 Once you click Download, the download icon will appear in the upper right corner and you can view the status of the download. It may take a long time for each file to finish downloading as they are very large files. If you do not allow the file to download fully, it may only play a short portion of the audio and repeat. See the following image that shows the difference between a file in the process of downloading and one that has completed: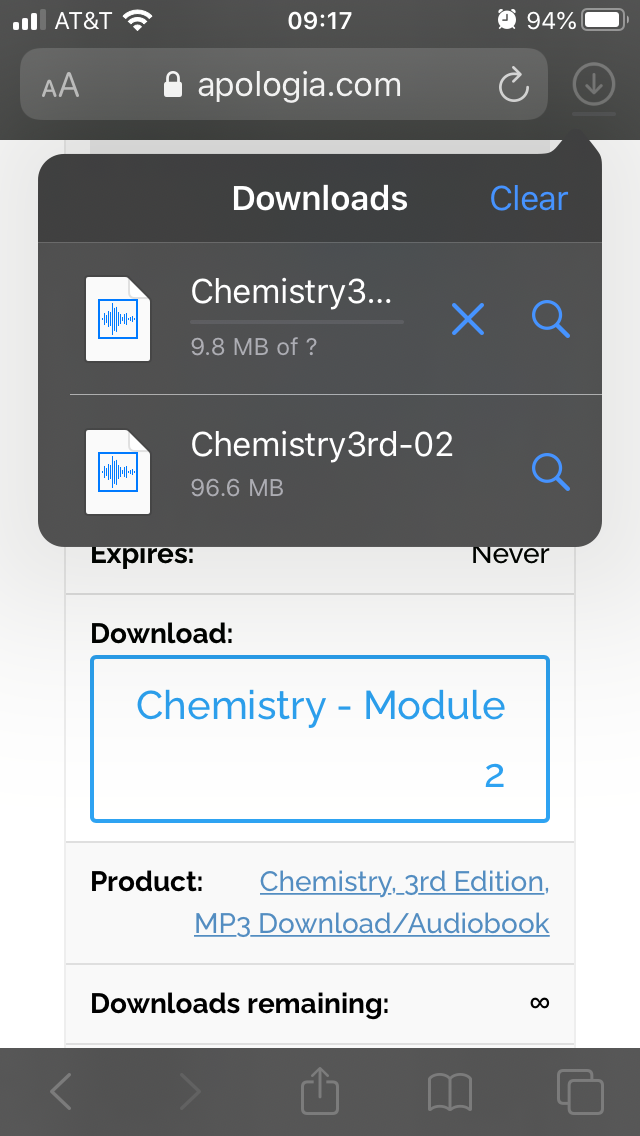 After the file has completely downloaded, when you click on the MP3 file it will take you to the iPhone's media player and begin playing the file. From this screen you can slide the bar on the bottom to fast forward or rewind to get to the desired portion of the audiobook file.
**If you are unable to download the files while using Chrome, please try the Safari browser.